SO, UM, MY FRIEND, WHO KNOWS I'M A GIANT HDM NERD, WAS HAVING THIS GARAGE SALE, AND IN ONE OF THE BOXES SHE HAPPENED TO FIND A LITTLE STUFFED BEAR... AND A TOY PONY SADDLE. APPARENTLY, LOLARITY ENSUED.
AND TODAY, SHE SENT ME THIS PICTURE...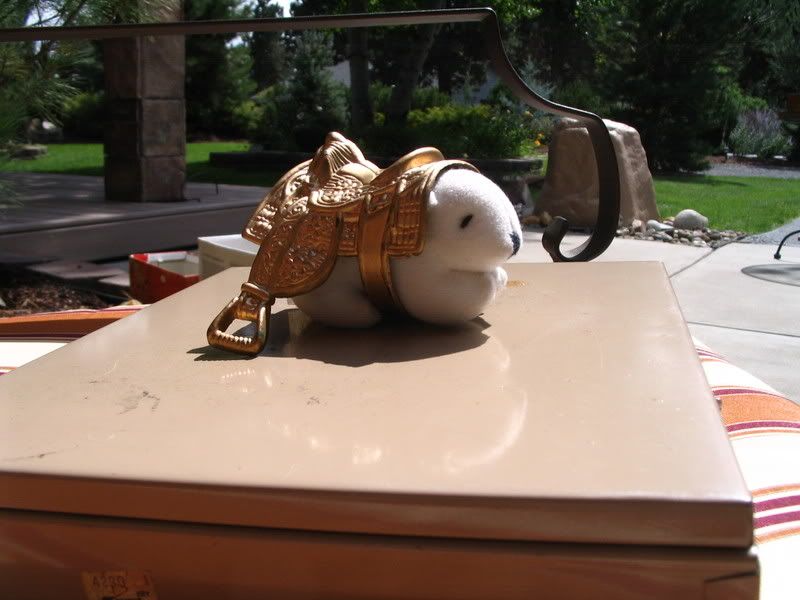 ANYONE WHO WANTS TO 'SHOP LYRA INTO THIS SOMEHOW WINS A HUNDRED THOUSAND INTERNETS.